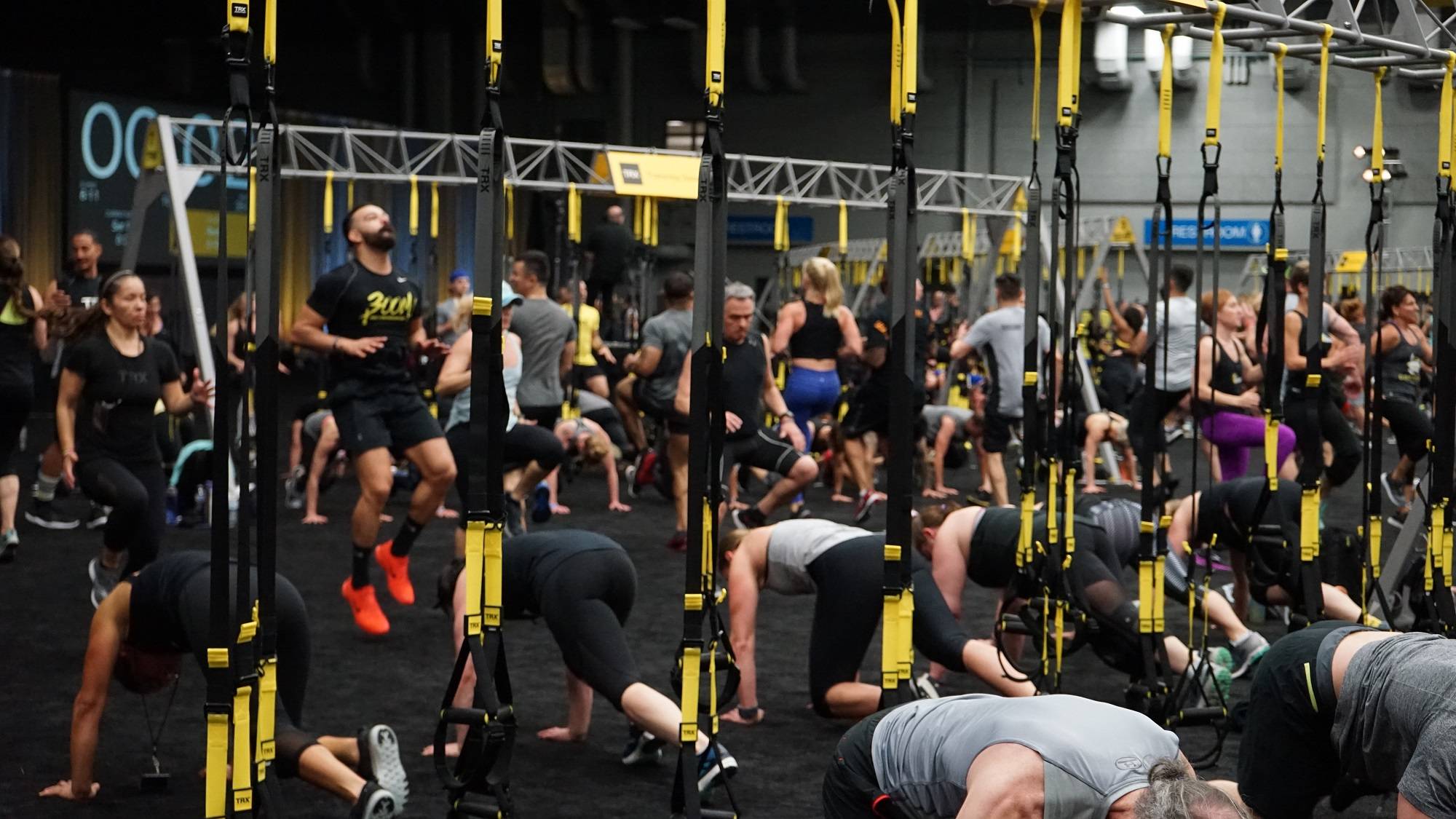 Two Days of World-Class Education, Inspiration and Connection
The TRX Training Summit unites thought leaders, industry pioneers, and hundreds of your peers for two days of inspiration, innovation, and fun. Whether you're a personal trainer, coach, group instructor, or TRX enthusiast, you will walk away from the weekend inspired and armed with the tools you'll need to up your game on every level!
WHEN:
December 3 & 4
LOCATION:

Continuum Performance Center
175 Benton Dr #500
East Longmeadow, MA 01028
PRICE
$399
TRX Functional Training Circuit
This challenging session begins with an advanced Functional Training workout wrapped in an engaging experience that will have you challenged, entertained and gasping for more! Then dive behind the curtain, to explore the programming design, coaching tactics and insider secrets required to create an optimal training experience in a high energy, multi-modality setting! Get ready to experience the ultimate functional training experience!

Advanced Functional Programming
Create impactful and individualized training experiences that will take your participants to the next level.
This session explores how to skillfully manipulate the array of important exercise and training variables while integrating critical programming considerations to provide the most targeted and effective training programs.

Next Level Elastic Resistance
This session will open your eyes to elastic resistance techniques that you've never imagined! Capitalize on the unique capabilities of strength bands to provide variable resistance and full body activation at high movement speeds at any angle for every element of your workout.

FU 50! - Beast Mode in your 40s, 50s and Beyond
There are increasingly more people in their 40s, 50s and beyond who are reaching for their peak performance. Dive into the special considerations and high level concepts that can be applied to these middle aged athletes working toward high level fitness and functional capacity.

TRX for High Interval Training
Ramp up the sophistication of your High Intensity Interval Training (HIIT) game. This style of training has firmly established itself as an important part of the fitness landscape. Learn how to strategically and systematically apply this powerful approach in a way that is both inclusive and effective for multiple fitness levels and capitalizes on advanced programming tactics.

TRX Yoga Power & Restore
Experience what's next in TRX Yoga as you power up through 35 minutes of TRX Yoga - Power, a blend of yoga and fitness through steady rhythmic flow on the straps. Followed by a transition into 40 minutes of TRX Yoga- Restore - ease your way into a recovery session using the straps and props to help you hold tension releasing poses. Get ready to power up and power down all in one epic experience.  
TRX Partner Fusion
This intense session emphasizes the power of working with partners while providing a fusion of the functional strength and high intensity rotational power of the TRX Suspension and TRX Rip Trainers. Experience specific techniques to energize your training sessions, engage otherwise dormant partners and maximize movement quality which will redefine your participant's experience and maximize the capacity of your program!

The Business of a TRX Business- Panel
Top TRX facility operators share their key learnings of how to put the TRX brand to work and optimize your TRX business. This is your chance to ask some of the top TRX leaders in the world how to approach the key elements of your business and apply this to your own success.

Rip Training Essentials
This session utilizes the TRX Rip™ Trainer to delve into what is perhaps the most important yet under-trained of all of the foundational movements. Learn why and how to integrate rotation into your training regimen. This eye-opening session will take you through a rotational journey from how to coach the basic mechanics of rotation, all the way up to producing rotational power in high-speed movements to benefit functional strength and high-intensity training.

FACEUP Activity 
The summit will close with our TRX FACEUP Activity. The TRX Family is all about what it means to be a team. We work together, push eachother, laugh together, lead each other, and help carry the load- both physically and mrntally. The constructs of these bonds are hard to define- but we think F.A.C.E.U.P is pretty close. F- FUN, A- Authentic, C- Competitive, E- Effective, U- United, P- Physical.


Date
Details

Attendee Registration Open
Continuum Performance Center

Attendee Check in
Continuum Performance Center

Summit Day 1- Sessions
Continuum Performance Center

Summit Keynote
KeyNote: Randy Hetrick (TRX Founder) & Jack Daly (TRX CEO)



Summit Day 2- Sessions
Continuum Performance Center

FACEUP Activity
Continuum Performance Center
The recommended hotels close to the venue are listed below, all are conviently located within a short drive of the venue and walking distance to the TRX Happy Hour:
If you are flying in we recommend flights into and out of one of the two airports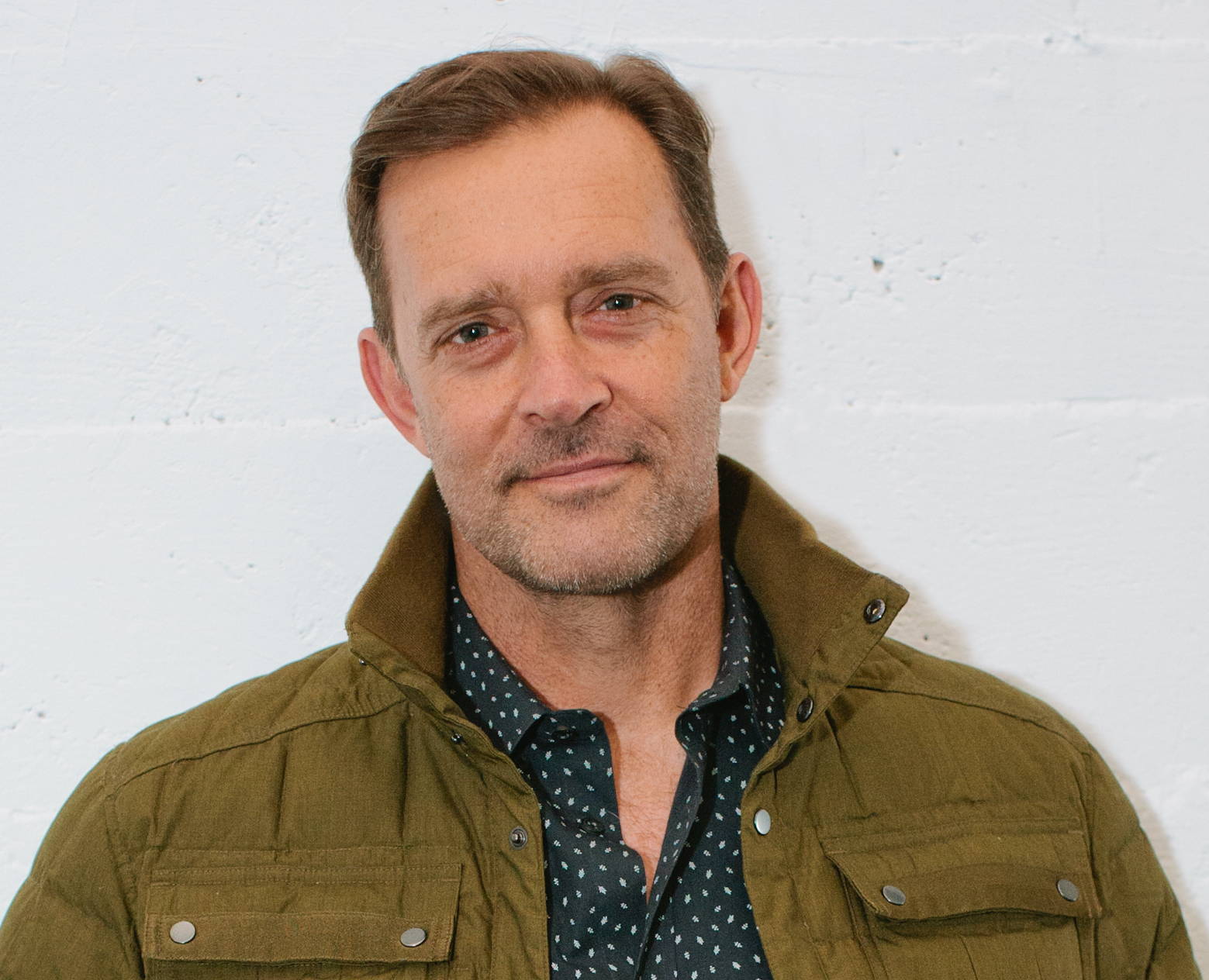 Randy Hetrick is the creator of the Suspension Trainer®—perhaps the most prolific piece of exercise equipment in history—and the founder of TRX®, one of the world's leading training brands. Over the past three decades, Randy built a record of unique accomplishments, including collegiate athlete, 14-year Navy SEAL officer, bootstrap entrepreneur, multipatented inventor, and growth company CEO whose company earned multiple placements on the rosters of the Inc. 500 Fastest Growing Companies and Outside Magazine Best Places to Work. He earned a bachelor's degree from the University of Southern California, a master's degree from the Naval Postgraduate School, Monterey, and an MBA from Stanford University's Graduate School of Business, where he is a contributing lecturer on entrepreneurship, branding and leadership.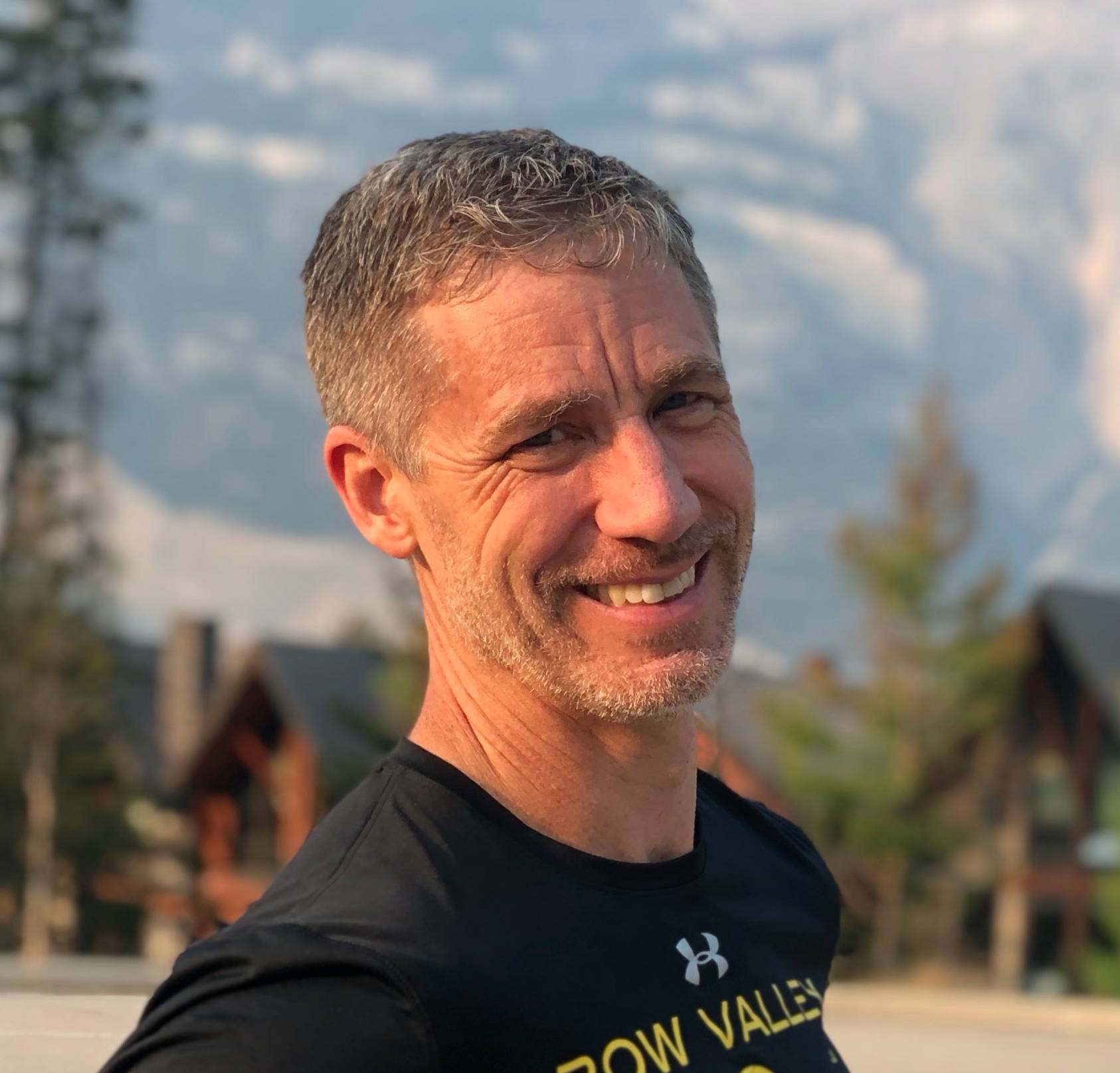 Fraser Quelch  is one of the founding members of TRX®. Recognized internationally, Fraser has been the recipient of the canfitpro Specialty Presenter of the Year Award, the ECA Industry Impact Award, the ECA Innovative Program Award, and the prestigious IDEA Program Director of the Year Award.
Post, Chicago Tribune and Bangkok Post, Fraser is an internationally renowned expert and has presented at conferences and events all over the world including an appearance on the TEDx stage. His writing has appeared in the IDEA Fitness Journal, On Fitness Magazine, and NSCA Performance Journal.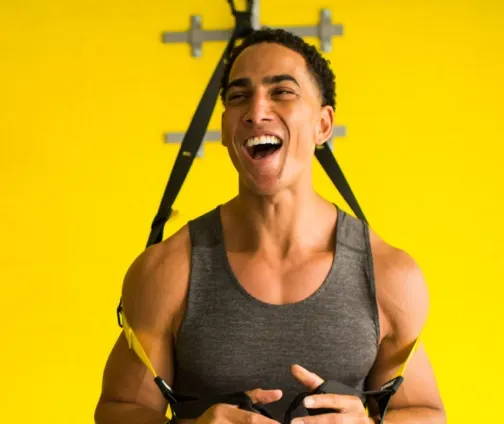 Miguel Vargas eats, sleeps and breathes all things TRX® Training Center. "Straps and sticks" have become his passion over the past 5 years and has helped him excel in swimming, cycling and natural bodybuilding. As a TRX coach, his goal is to deliver exciting, challenging and safe classes for members of all levels at the Training Center. When you finish his workout, you won't know what hit you and you'll probably be humming one of the tunes from his awesome playlists.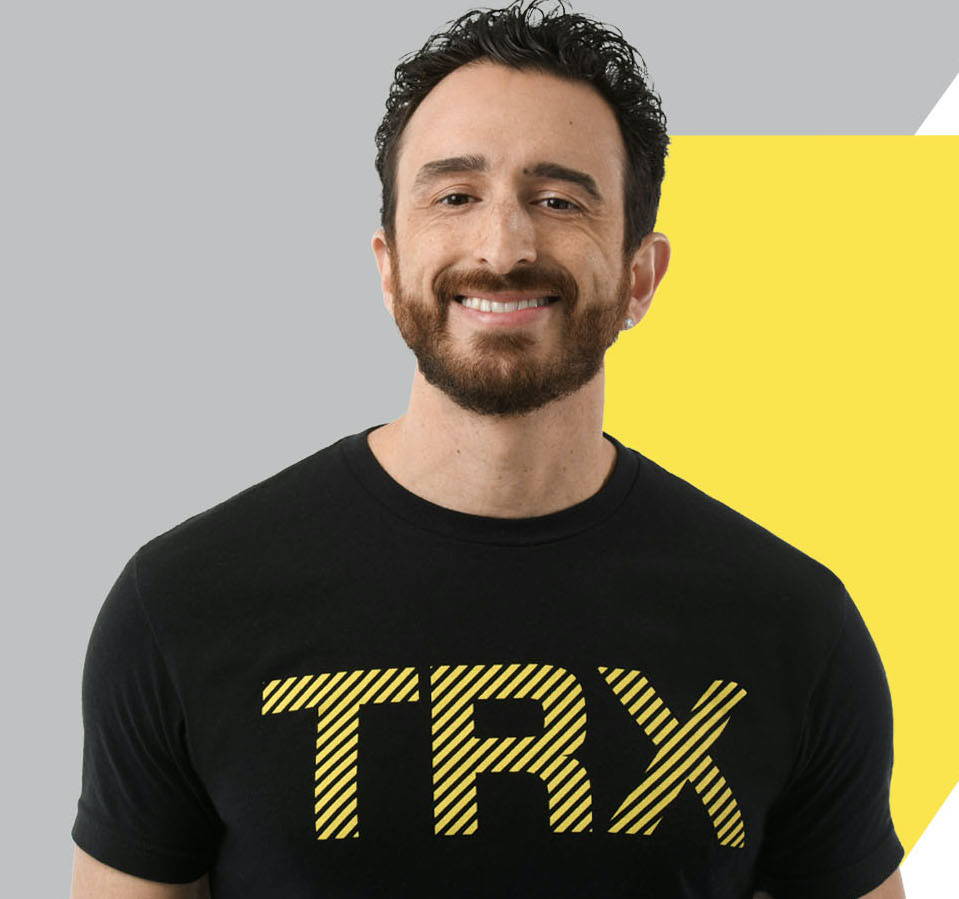 Louis Lopez is the Director of Studio Operations for the TRX Training Club, with over 20 years of experience working in the fitness industry. Louis' passion for changing lives has provided him numerous skill sets, which include his ability to coach various formats such as one-to-one, small group, and large groups both on and off the TRX Suspension Trainer. Over the years, Louis' roles have ranged from Personal Trainer to Director of various fitness establishments in both the boutique and large health club space. His current focus encompasses the creation and curation of fitness content to deliver an optimal digital training experience within the TRX Training Club platform.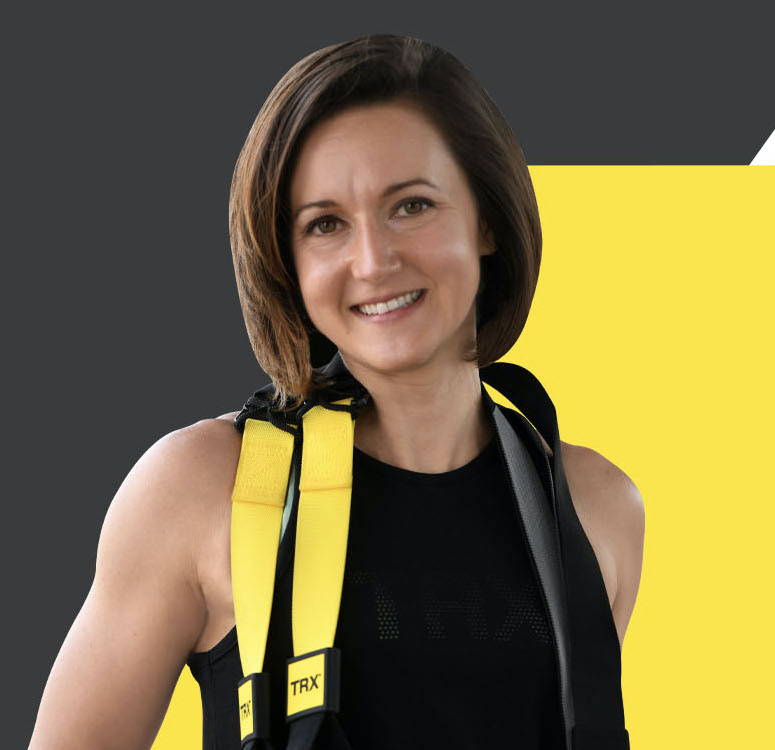 Krystal Say TRX Senior Master Instructor & TRX Faculty member is an adventure seeking power yogi and co-owner of SWEAT Power Yoga in Massachusetts. Her advocacy for total wellness, passion for teaching and wanderlust has inspired her 15+ years of experience in the fitness and wellness industry and as an international educator. Known for her cueing techniques, Krystal is all things TRX and Yoga. She believes that TRX Yoga creates the ultimate opportunity for people to move well and enhance their daily lives fueling her drive within this industry every single day.
---